Sheryl A. Tucker
Professor, Provost and Vice Chancellor for Academic Affairs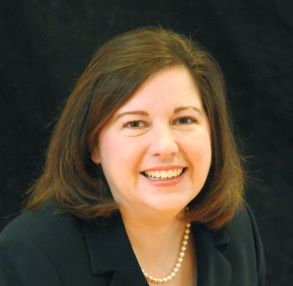 Research Emphasis
Analytical; Molecular Spectroscopy; Chemical Analysis; Environmental; Organized Media
Education
BS, Chemistry, Kent State University, 1990
PhD, Chemistry, University of North Texas, 1994
Postdoctoral Research Fellow, Chemistry, Duke University, 1994-1996
Professional Experience
Provost and Vice Chancellor for Academic Affairs, Southern Illinois University, 2023-present
Professor, School of Chemical and Biomolecular Sciences, Southern Illinois University, 2023-present
Vice Provost, Academic Affairs, and Dean, Graduate College, Oklahoma State University, 2011-2023
Interim Vice President for Research and Technology Transfer, Oklahoma State University, 2014-2015
Professor, Department of Chemistry, Oklahoma State University, 2011-2023
Adjunct Professor, Department of Chemistry, University of Missouri, 2011-2012
Program Director and Visiting Scientist, Graduate Research Fellowship Program, National Science Foundation, 2009-2011
Associate Dean, Graduate School, University of Missouri, 2007-2011
Professor, Department of Chemistry, University of Missouri, 2008-2011
Select Awards and Honors
White House Presidential Award for Excellence in Science, Mathematics, and Engineering Mentoring, administered by the National Science Foundation (2005)
Conference of Southern Graduate Schools Award for Outstanding Contribution to Graduate Education in the Southern Region (2023)
Council of Graduate Schools, advancing graduate education and research in the U.S. and globally, Elected to Board of Directors (2021–2023)
NSF Director's Award for Collaborative Integration (2011)
American Chemical Society Stanley C. Israel Regional Award for Advancing Diversity in the Chemical Sciences, Midwest Regional Meeting Recipient (2006)
Quality Recognition Award, Girl Scouts of the USA, awarded to the Girl Scouts – Heart of Missouri Council for the Magic of Chemistry™ Program (2003)
Great Plains Interactive Distance Education Alliance, Elected Graduate Dean Group Chair and Cabinet Representative (2018–2021)
Conference of Southern Graduate Schools, Elected Executive Committee Member (2013–2016)
Oklahoma EPSCoR Advisory Committee, Appointed by the Oklahoma State Regents for Higher Education (2014–2020)
Distinguished Alumna Award, Kent State University Honors College Alumni Chapter (2007)
Distinguished Lecturer, Sigma Xi – The Scientific Research Society (2010–2012)
Kent State University Honors College, 75th Anniversary Honoree (2008)
Faculty Early Career Development Award, National Science Foundation (1998)
Cottrell Scholar Award, Research Corporation (1999)
Young Alumni Achievement Award, Kent State University Alumni Association (1996)
Research
Tucker Group research is a distinctive combination of both fundamental and applied studies, involving complex systems ranging from organized media to nanomaterials to biological and environmental substances. The overarching theme is the use of targeted experimental design to fully understand the intricacies of such heterogeneous substances. Because of this expertise, collaborative research projects are also a natural fit, and the development of new experimental approaches is another aspect of this research program. While projects involve many techniques, the Tucker Group primarily focuses on molecular spectroscopy and chemical separations.
Spectroscopic Characterization of Organized Media – Dendrimers and Hyperbranched Polymers
Known as unimolecular micelles, dendrimers are discrete, highly-branched, monodisperse, globular polymers. Their hyperbranched cousins are polydisperse and lack perfect symmetry, but are also are significantly easier to synthesize. Their applications, such as gene transfer agents, vaccines, catalysts, and drug carriers, are as diverse as their structures. Using spectroscopic probe techniques, projects explore the fundamental questions concerning how their uncommon, three-dimensional architectures affect their chemical and physical properties. For example, we were the first to report on the intrinsic fluorescence of the PAMAM [poly(amidoamine)] dendrimers, to extensively examine core regions of the PAMAM and PPI [poly(propyleneimine)] polymers, and to make comparisons between dendrimer families. This research provides vital knowledge about structure/property relationships for these polymer classes, which may be used in a larger context to direct their future synthesis and application.
Applications of Organized Media in Chemical Separations – Dendrimers and Hyperbranched Polymers
Micelles, microemulsions, cyclodextrins, bile salts, macrocyclic antibiotics, and other types of organized media have been used as stationary and/or mobile phases in high-performance liquid chromatography (HPLC) and capillary electrophoresis (CE) to effect or enhance chemical separations. However, the use of dendritic and hyperbranched polymers in this manner is largely unexplored, even though they may offer distinct advantages related to their unique architectures. This project focuses on these more environmentally-friendly materials and their ability to serve as pseudo mobile phases and stationary phases in reversed-phase HPLC and CE.
Representative Publications
S.J. Dalgarno, S.A. Tucker,* D.B. Bassil and J.L. Atwood*
Fluorescent Guest Molecules Report Ordered Inner Phase of Host-Capsules in Solution
Science 2005, 309, 2037.
S.A. Tucker,* D.L. Hanuscin and C.J. Bearnes
Igniting Girls' Interest in Science
Science 2008, 319, 1621.
J.L. Van Delinder and S.A. Tucker
Graduate Academic Experience
The Modern Land-Grant University, R.J. Sternberg, Ed., Purdue University Press 2014, 153.
L. Bird and S.A. Tucker
Principles of Good Practice in Dealing with Students in Distress
GradEdge: Insights on Graduate Education and Research, Council of Graduate Schools 2014, May, 3.
J.M. Hermsen J.S. Litt, J.L. Hart and S.A. Tucker
Mentoring Women Faculty
Gender and Higher Education, B.J. Bank, Ed., Johns Hopkins University Press 2011, 344.
D.B. Bassil, S.J. Dalgarno, Gareth W.V. Cave, J.L. Atwood and S.A. Tucker*
Spectroscopic Investigations of ADMA Encapsulated in Pyrogallol[4]arene Nanocapsules
J. Phys. Chem. B 2007, 111, 9088.
E.J. Morgan, J.L. Whetstine, E.A. Giuliano and S.A. Tucker*
Application of a Fluorescense Assay for the Quantification of the Photodynamic Agent Photofrin® in Horses
Appl. Spectrosc. 2007, 61, 450.
S.J. Dalgarno, D.B. Bassil, S.A. Tucker* and J.L. Atwood*
Encapsulation and Co-Crystallisation of a Fluorophore with Hexameric Pyrogallol[4]arene Nancapsules: Structural and Fluorescence Studies
Angew. Chem. Int. Ed. 2006, 45, 7019.
E.J. Morgan, J.M. Rippey and S.A. Tucker*
Spectroscopic Characterization of Poly(amidoamine) Dendrimers as Selective Uptake Devices: Phenol Blue Versus Nile Red
Appl. Spectrosc. 2006, 60, 551.
K.A. Fletcher, S.O. Fakayode, M. Lowry, S.A. Tucker, S.L. Neal, I.W. Kimaru, M.E. McCarroll, G. Patonay, P.B. Oldham, O. Rusin, R.M. Strongin and I.M. Warner*
Molecular Fluorescence, Phosphorescence, and Chemiluminescence Spectrometry
Anal. Chem. 2006, 78, 4047.
C. Mao, K.E. McGill and S.A. Tucker*
Micellar Liquid Chromatography of Polycyclic Aromatic Hydrocarbons: Alkylpyridinium Chloride as Mobile Phase Modifier and Selective Fluorescence Quencher
J. Sep. Sci. 2003, 26,1643.
C. Mao and S.A. Tucker*
High Performance Liquid Chromatographic Separation of Polycyclic Aromatic Hydrocarbons Using Pyridinium Chloride as a Selective Fluorescence Quencher to Aid Detection
J. Chromatogr. A 2002, 966, 53.
D.L. Richter-Egger, A. Tesfai and S.A. Tucker*
Spectroscopic Investigations of Poly(Propyleneimine) Dendrimers Using the Solvatochromic Probe Phenol Blue and Comparisons to Poly(Amidoamine) Dendrimers
Anal. Chem. 2001, 73, 5743.
D.L. Richter-Egger, J.C. Landry, A. Tesfai and S.A. Tucker*
Spectrofluorometric Investigations of Polyamido Amine Starburst Dendrimers Using the Solvatochromic Probe Phenol Blue
J. Phys. Chem. A2001, 105, 6826.
C. L. Larson and S. A. Tucker*
Intrinsic Fluorescence of Carboxylate Terminated Polyamido Amine Dendrimers
Appl. Spectrosc. 2001, 55, 679.