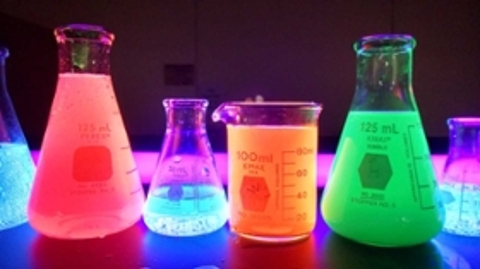 Organizations
Professional and Student Organizations
Undergraduates may join Alpha Chi Sigma and/or the American Chemical Society student affiliate, which organize social and professional activities such as visits to chemical companies, meetings where students present papers on their research work, Chemistry Bowl competitions, and picnics. SIUC students may also participate in over 400 registered student organizations, including sororities, fraternities, media groups, special interest groups, scholastic and professional honoraries, religious organizations, and sport and recreation clubs.
The American Chemical Society (ACS) is the world's largest scientific society, with over 150,000 members worldwide.  Founded in 1876, ACS is devoted to improving people's lives through the transforming power of chemistry.  
Members of the SIUC ACS participate in a number of events each year to support this mission.  We perform science demonstrations at the Carbondale Science Center, host a workshop for SIUC's Expanding Your Horizon, participate in National Chemistry Week, administer the High School Chemistry Olympiad exam, attend the national ACS conference, tour national research laboratories, and participate in a number of professional development activities.  
If you are interested in becoming a member of SIUC ACS, please contact our president, Madison McMinn, at: madison.mcminn@siu.edu