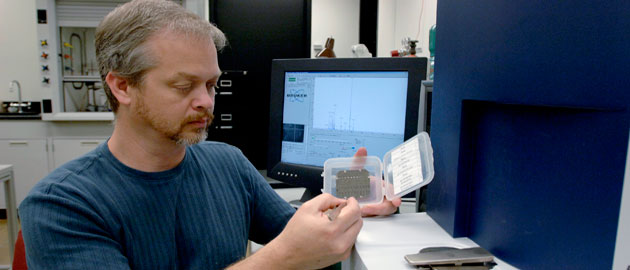 Research in Chemistry and Biochemistry
The faculty of the Department of Chemistry and Biochemistry are top-tier researchers with research interests often spanning more than one field, which allows them to carry out research beyond the common boundaries of these fields. This includes interdisciplinary research that takes place at the Cal Y. Meyers Institute.
Faculty research is supported by state-of-the-art research support facilities, and the range of problems they study are often written up in prestigious peer-reviewed publications.